Lebanon Pennsylvania is temporarily closed for restructuring with our program and has expanded to San Diego California introducing a new Ministry devoted to raising the success rates of those affected by drug abuse & the homeless. God's Chosen Ones is a 501c3 nonprofit organization
looking for greatness in all people!
God's Chosen Ones Ministry



With so many pitfalls in life, there is no way that we could make it on our own day in and day out without being Spiritually connected. We are chosen for each new day, understanding that
not everyone was given the gift of the present. God's Chosen Ones proudly yet humbly spreads the good news of Jesus Christ in hopes that others will also choose greatness as well
Using each day as another chance at life to find and fulfill ones purpose. God's Chosen Ones seeks out greatness not only in ourselves but in each other through positive, encouragement, accountability and enlightenment. Put simply, We encourage healing from addiction through inspiration and motivation not force.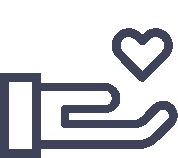 "Whoever is generous to the poor lends to the lord, and he will repay him for his deed."
If you feel led to helping to maintain our transitional house. Everything helps and we are greatly appreciative of all donations. Allow us to bless you with a free gift with your tax deductible donation of $20 or more. 100% of all proceeds go towards providing a place for men to rebuild their lives so that they may go and help others out of bondage...